Besides the links below, dreamSTATE music is also available
at all the major streaming sites and at their Bandcamp page.
The spectral music on the Stone Shore EP was recorded live at Christ's Church Cathedral
in Hamilton, Ontario, Canada when dreamSTATE and electronic artist Heiki Sillaste
performed for the New Harbours music series following the release
of their first album together, The North Shore.
Back home in his Toronto studio, Scott McGregor Moore edited out the trio's grooves
and the North Shore pieces from their set and mixed in a fourth element -
field recordings he had been collecting along the shoreline of Big Bay at Heiki's cottage.
Rocks gathered from Heiki's stoney beach were scraped, recorded, manipulated
and merged with the music to help evoke impressions of the Laurentide Ice Sheet
which carved out the Great Lakes and Georgian Bay, where Big Bay is located.
These final soundscapes connect the artists' spontaneous sound creations
in a stone cathedral by Hamilton harbour, with their continuing relationships
to the waters, the landscapes and the atmospherics of the Great Lakes region,
their deepest inspiration.

dreamSTATE's iAlbum Ephemeral City - is an infinite multimedia app.
Created for iPhone, iTouch or iPad, every listen to this deep ambient iAlbum
will be a unique experience with ever-changing textures and arrangements
of dreamSTATE soundscapes plus urban ambient art by Scott M2.
dreamSTATE created their first evolving ambient installation in 1996.
Now, with the help of ReFla5h the Apptician, they've created an
infinite multimedia ambient installation for your iPhone, iTouch
or iPad (with iOS 6.1.1 or higher).
"I've been listening to dreamSTATE's Ephemeral City for a few days and I really love it.
The music is gorgeous and evolves naturally and seamlessly and the visuals are excellent.
I can thoroughly recommend it as not only a good app,
but a really high quality music and visual production."
Ashley Elsdon - Palm Sounds
Welcome to a new paradigm for albums.
Experience Ephemeral City now for $2.99 US
You can also search the App Store for dreamstate
Downloading from the App Store in a WiFi zone is recommended
due to the large amount of high-quality sound files.
The first recorded fruit of dreamSTATE's Drone Cycle 2012.
This CD of winter-inspired soundscapes was recorded
in January 2012 with electronic artist Heiki Sillaste. The album is titled
The North Shore and is a numbered limited-edition of 250 copies
in digipaks with glass-mastered audio CDs and 4 signed artcards.
"The centerpiece of the disc is the 40-minute Ice Flow, a shifting epic of drone curving its way in and out of shadow, including short stretches of upward-arcing pads that wind their way out of some quite-deep sonic caverns. There is, to mix phrases somewhat, a great patient dynamic at work. Moments are created out of raw material that change the timbre of the voyage without losing its constant edge. Stretches of time melt away as these artists cull fresh sounds out of their gear and ease the thing along. Subtle beats, whining curls of electronic spatter, and whisper-hiss breezes form the atmosphere. Ice Flow alone is reason enough to get this disc. The other three tracks each have their own distinct character while dovetailing perfectly into the overall feel. Snow Drifter begins with big, comparatively soft ambient pads, edging toward a less comfortable space as the piece nears its end. Expedition picks up that darkening feel; a low-end drone stretches time across a sparse landscape of sound. Choral pads and rising wind fill in the details. The closing track, Winter Light, rises up out of Ice Flow with a growl, then eases off its rough texture to reveal, in title-appropriate fashion, a slightly brighter and calmer character. There's a nice balance of warm and cold here, the latter brought in with that persistent low-range drone, the former in the high tones.
This is a great batch of minimalist, immersive drone, and you're going to get lost in it. It's a fantastic headphone listen, giving the subtler details more substance. The mix of mesmerizing drone and underpinnings of uncertainty and shadow works very well. You can relax with this disc, but you're always aware of the edges. The way each piece evolves carries the feel of the organic movement of an improvised piece, with no mis-steps to impede the flow. Let this one loop for hours."
~ John Shanahan / Hypnagogue
"Back to Snow Drifter, besides the fact it's properly entitled, the drones, slightly high-pitched, are ebbing, gliding and cascading through the stunningly colorful and exceptionally beautiful icy sceneries in absolutely fascinating manner. Great piece, Scott, Jamie & Heiki, an Ambient Hall of Fame nominee!!! Expedition leaves the suburbs and moves towards vast open, freezing landscapes of Ontario, masterfully wrapped by hissy expansions, outbursts and blankets with deeply evocative, at times strongly ethereal impact. These panoramic winter vistas are magically beautiful and wondrously tranquil!!! "Ice Flow", the long form piece, nearly 41 minutes in length, moves through various transitions, ranging from more captivating, minimally droning, through more immense, intense and dramatic to more abysmally freezing and frightening. Yes, it's an all-inclusive journey adventurously traversing from cinematic panoramas of quiet Ice Flow with snowflakes gently floating down to harsher, more experimental dronescaping rumbles evoking morning after stormy, freezing night rain with spectacular ice formations, where the water is frozen on the branches of the trees or as it dropped from them. Fascinating and ultra-moody tour de force!!! The closing Winter Light reveals with some cyber-tech infusions, but it promptly transfers into serenely drifting and meandering expanses. Just close your eyes and the following could be one of your visualizing scenarios. You are walking on the shores of Lake Superior, the night is dark, sky is clear, it's time to experience the magic of shimmering green northern lights over the ice coated landscapes, the Aurora Borealis. A truly breathtaking conclusion!!! The North Shore is an utterly magnificent winter postcard from Ontario, Canada, a huge treasure from start to end!!! Certainly one of my most fave dronescapades of 2012, a must have!!!"
~ Richard Gürtler / Relaxed Machinery
"The resulting suite is giddily, irresistibly, classic ambient space music. Snow Drifter sets a graceful, snowflake tone while Expedition, though buffeted by gusting winds, stands firm in frozen wonder. Patiently rolling, Ice Flow describes the vast wilderness beyond and the incomprehensible firmament above, both twinkling unanswerably at each other. Warmly analogue even as it chills, every nuance bouncing off the white is captured. Every now and again, a flying saucer passes through the rustling curtain of northern lights. Pale Winter Light shines just above the horizon until The North Shore recedes into darkness.
There is great beauty in the fact that though evoking such a variety of winter conditions, there is never a sharp edge or crusty ridge. Permafrost is the permaculture of the Canadian mind and The North Shore captures its essence."
~ Stephen Fruitman / igloo magazine

a decade dreaming

"a decade dreaming is an intense, vivid trip through the duo's history,
filled with energy, art and possibility... it's a CD you must have in your collection."
~ John Shanahan - Hypnagogue
"Listening and experiencing dreamSTATE's music is a trip into the many dimensions and renditions
of space, ranging from the cosmic to the slightly abstract. It sees dreamy and more progressive
textural pads shapeshift and evolve along the way, occasionally with foreboding undercurrents
and strange field recordings. This is adventurous, freeform ambient music meant for close and
deeper listening but most of all an open and receptive mind."
~ Bert Strolenberg - Sonic Immersion
"The overall mood of the 12 tracks is introspective and elegiac, as the disc is dedicated
to two of their synth heroes who had passed on: Canadian musician/radio producer
David Pritchard and Pink Floyd's Richard Wright. They also performed pieces
with these artists in mind, creating the spacious "Soundscape For Richard Wright"
spontaneously with guest (Eric Hopper) at a special event at the Textile Museum.
It sounds like Tangerine Dream expanding on a fragment of Pink Floyd's "Echoes" and is
just one of the many deeply beautiful moments these guys create on a regular basis."
~ Chris Twomey - Tandem
i"Over these years, Scott & Jamie were teamed with many guest musicians, mostly
country-mates like Eric Hopper (of Sylken on synths), Alan Bloor (of Pholde on bowed metals),
Jim Field (of Spacenoiz on guitar), Wally Jericho (trumpet), cheryl o (cello) and
Steven Sauvé (cello treatments) plus US ambient musician James Johnson on keyboard.
The music of dreamSTATE is based on beautifully crafted multi dimensional space ambient floaters
with smoothly evolving and shifting progressive textures. Wide variety of compositions
ranges from more gentle aerial pieces ... to slightly more experimental or dark industrial works...
from spatial guitar ambience... to more eclectic or abstract pieces. "a decade dreaming" is
absolutely exciting and effective listening experience and worthwhile live document
showcasing the talent and potential of The Ambient Ping community."
~ Richard Gürtler - Relaxed Machineries
For those who prefer CD-quality with graphics & a jewel-case,
a specially-priced CD version is available. A free & legal mp3-download edition
is also available through the wonderful ping things label. The choice is yours...
MOZ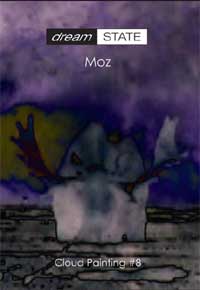 dreamSTATE's DVD Single, Moz - Cloud Painting #8, is a 12 minute ambient film by Scott M2
with a soundtrack, For the Dreaming Dancers, playable in stereo or as a Dolby AC-3
quadrophonic immersive mix. The Cloud Painting series is intended as video paintings and
employs clouds as a medium of slow transformation. The DVD medium allows dreamSTATE
to bring you immersive ambient sound and to explore ambient visuals.

Moz - Cloud Painting #8
is now out-of-print
Please
join the dreamSTATE Update List
( list at dreamSTATE.to )
to be notified if a second edition becomes available.
OM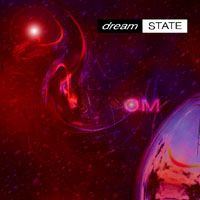 "Scott McGregor Moore and Jamie Todd record deep electronic ambience as dreamSTATE.
They created OM live at Canada's OM Festival in June, 2000. It is exactly as recorded -
straight to D.A.T. with no overdubs. It is an awesome soundscape created in "real time".
It is also an excellent companion to BETWEEN REALITIES, their debut CD, from one of their
installation performances. This is great e-music. It is full of symphonic synth washes, deep riffs,
huge atmospheres and experimental sounds. Those experiments give the disc sci-fi appeal.
This superb adventure is also a great meditation experience."
~ Jim Brenholts / EER Music Reviews
The first edition of OM has now been sold out.
Please join the dreamSTATE Update List ( list at dreamSTATE.to )
to be notified when a second edition becomes available.
PASSAGE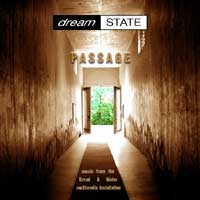 "This work is a moving and profound listening experience the listener will not forget. It is highly recommended to all lovers of adventurous ambient music and deserves to be a classic!"
~ Dodds Wiley / ambient.us
"Fans of Toronto electronic artists dreamSTATE will no doubt be thrilled by the release of PASSAGE, a series of soundscapes specially created for an installation held in Goderich, Ontario. Inspired by the poetry of Lynn Harrigan from her collection "Moon Sea Crossing", PASSAGE tells the story of Aina, an Irish immigrant who settles in Huron District during the 1840s. Her life during this time is filled with hardship and turmoil, ultimately resulting in a mental breakdown which leads to her being confined in the Huron District Gaol where her mental state further declines. Through a masterful creation of sound and environment, dreamSTATE is able to draw the listener into Aina's plight and brings her story to life in a powerful and haunting manner. ... As brilliant as it is emotional, PASSAGE is a beautiful work by one of Toronto's premier electronic acts. Many lesser talents would find themselves lost in such a dark subject matter, but dreamSTATE are able to convey the scene, the situation and the emotions felt in a succinct and powerful way. A testimony to their sophistication and artistry, PASSAGE is sure to become a classic of the genre."
~ rik maclean / Ambient Visions
"dreamSTATE's music, highly impressionistic, doesn't attempt to make real the literary metaphors upon which they base this recording, but instead opt for "tone poems" reflecting/refracting distance, longing, tribulation. ... Patently well-done, particularly in the origination of sound structures that are intentionally minimal when necessary, the drones indeed becoming imagistic phenomena, Passage's sound fairly congeals the oxygen around you into shadows and fog."
~ Darren Bergstein / e/i magazine
"I was just discussing with someone the other day the difference between average ambient music and great ambient music. It is difficult to describe the difference, but very easy to hear it. I reviewed a couple of so-so CDs before putting "Passage" in the player, and the superior quality was evident from the opening notes. Serene, smooth, and cool, this is first-class ambient through and through. Right now the birds are chirping on "Clearing" as a gentle rhythm chugs slowly by. The balance between simplicity and complexity is perfect. The music evolves seemingly with ease, yet you can hear the thought behind it and the craft that went into it. Detailed liner notes explain the story behind the music, which was created for a multimedia event in Ontario. The dark subject matter is apparent in tracks like "Fall" and "Captive," both of which beautifully capture the mood they seek to emulate, the latter particularly haunting as dark choirs wail in the background. By far the brightest and prettiest track is "Watershed," which is reenacted at the disc's closing in "Watershed Reprise," signifying hope at the end of the dark journey. Highly recommended."
~ Phil Derby / Electroambient Space
"Evaluating Passage as an ambient recording is easy. This is an excellent CD, provided you enjoy this genre as a textural experience, comprised of ethereal and glowing spacemusic-like washes as well as darker drone-style ambient soundscapes (with the exception of Clearing). The technical quality is flawless and the choice (by Moore and Todd) to separate the tracks with a few seconds of silence does not detract from the overall cohesive impact of the entire album. However, that said, the true power of this CD comes from integrating the "story" with the music, where you, the listener, immerse yourself in Aina's tale (she is the lead character) and allow the recording to walk you through her tragedy as well as (hopefully) her triumphant crawl from the abyss. It is within this context that Passage elevates itself from being merely a good recording to being an important artistic statement. I highly recommend this album in either regard."
~ Bill Binkelman / Wind and Wire
Buy PASSAGE on CD online for $12.95 US
Order globally using credit cards through a secure line,
or with cheque or money order and delivered within 5 days.
Shipped from Portland, OR, USA
PASSAGE is also available as a digital download through over 40 internet companies such as Apple iTunes and PayPlay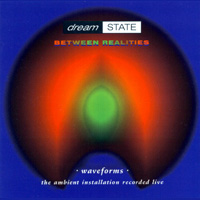 "BETWEEN REALITIES consists of a one-hour slice from a soundscape installation entitled waveforms that ran continuously for eight months in 1996 and 1997 at The H5 Project holographic gallery in Toronto. Created using three MiniDisk players on shuffle and loop modes, the sounds produced by dreamSTATE for this installation were pure, deep ambience as originally defined by pioneer Brian Eno: Music that merges with the surroundings to create a different listening experience with every listen. And since it was recorded using an open microphone, sounds from the street and gallery space hum through the mix and merge with the sounds in the listener's environment, blurring the line between realities - just as the title suggests."
~ Greg Clow / Chart Magazine / Feedback Monitor
"A little over an hour long, dreamSTATE have come up with one of the finest examples of ambient music this year. In effect, this is one long soundscape in the tradition of David Parsons (Yatra, Himalaya), Steve Roach (any of the longer later solo works), and possibly old man Eno (Discreet Music). Having said this, let me say that this is as good as any of these recordings, and taken from a live, long running installation. ... This will appeal to a lot of ambient fans and no doubt, space music listeners. No dramatics, no groove, no discernible melody. Just classic ambience. Me, I love it."
~ Hans Stoeve / Power Spot
"BETWEEN REALITIES is definitive ambient music. By that I mean it can be used to literally define the term. ... Highly recommended for ambient and, in my view, space music fans everywhere."
~ Bill Binkleman / Wind & Wire
"Soft electronic washes phase in and out in an ever-changing state of ebb and flow. Totally beatless and smooth, the lush chords swirl mistily, merging and remerging into different billowing configurations. Trickling water sounds run through several passages, as do occasional waves of rippling electro-distortion. It translates into a dreamy hour-long listen for your own environs."
~ David J. Opdyke / AmbiEntrance
URM - SYNTHPHONICS 1
Darkness on the Edge of Light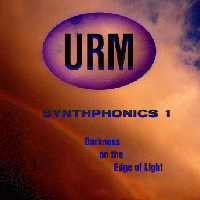 "Synthphonics 1 - Darkness on the Edge of Light is a sound environment by URM - a project by Jamie Todd, of dreamSTATE. He recorded it with the Absynth soft synth. The process involves sustaining a single note then modulating and mixing it in real time. (In simpler terms, that means warping the sh!t out of the note!) This is superb electronic minimalism. It is the complete package from the opening iteration to the mechanical repetitions. The atmospheres are the soundscapes. The metallic textures and sci-fi sounds take this long-form (55') composition into the isolationism of deep space. This is an essential disc!"
~ Jim Brenholts / Tracks Across The Universe / Eclectic Earwig Reviews
URM - SYNTHPHONICS 2
Hush on the Peace Terrain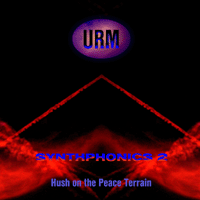 "Jamie Todd of dreamSTATE returns with the second volume in his Synthphonics series, Hush on the Peace Terrain. Utilizing the Reason software system, Jamie has created a lush and emotional series of soundscapes linked conceptually by recent world events. Unlike its predecessor, Hush... uses shorter pieces of differing thematic natures to tell it's story, and while maintaining a link in terms of sound, each piece retains a distinct personality and identity indicative of a particular instant. From the quiet movement of Dawn into the shifting and evolving darkness of Pillars Crumble Into Chaos, through to the slow pulse of closing track New American Century, Hush on the Peace Terrain brilliantly captures the effects that current events have had on all of us. A very moving collection of songs, and a very impressive addition to the Synthphonics series."
~ rik maclean / ping things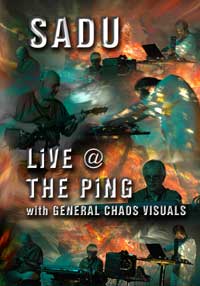 dreamSTATE's Jamie Todd (aka URM) is also a member of ambient spacemusic group SADU along with Sylken's Eric Hopper and Terry O'Brien from Anomalous Disturbances. This live DVD with a 5.1 DTS/Dolby sountrack was captured by director David Sloma from a performance at THE AMBiENT PiNG. dreamSTATE's favourite visualists General Chaos Visuals fill the frames with their live ambient light paintings.
"As somebody who has been at literally hundreds of PiNG nights, I fully recommend LiVE at THE PiNG with General Chaos Visuals as a wonderful document that captures the sights and sounds of the live PiNG experience. Whether you've been to a thousand PiNG shows or none, if you're a fan of live electronic improvisational work then you owe it to yourself to check out this impressive document."
~ rik maclean / ping things


d r e a m S T A T E on C O M P I L A T I O N S :
Quiet Drones 7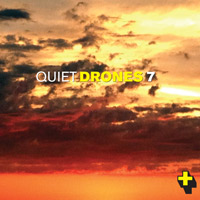 Quiet Drones 7 has a Summer theme and features several dreamSTATE-related tracks:
The first is Scott M2's White Cloud Island - a rarely-released solo ambient piece.
dreamSTATE vs Heiki contributes a new deep ambient piece Nimbostratus.
Scott is a member of a new group, Luminous Haze, whose 16-minute piece Big Bay Drone
concludes the album. (There is also a 30-minute megamix which merges all 6 tracks together.)
All these tracks are exclusive to this collection.

Available from
Paper+Sound
for $7.00 US - Download only
Legacy and Evolution
dreamSTATE contribute their TD-inspired White Falcon to this massive compilation
which honours the the life and music of Tangerine Dream founder Edgar Froese.
Legacy and Evolution: A Tribute to Edgar Froese features 24 tracks - about 5 hours of music
by artists influenced by Edgar. All sales of this album go directlyto
Dr. Bob's SoundSchool to honour Bob Moog who built the mighty Moogs
which Edgar and TD wielded so powerfully. dreamSTATE's track employs
both virtulal Moog modulars and Scott's modified Moog System 15.


Quiet Drones 4
dreamSTATE's Lost Expedition (aka Expedition) appears on Quiet Drones 4 - "the
latest installment in the continuing compilation series of experimental ambient drone music.
This edition focuses on the theme of winter cold. The four pieces on Quiet Drones 4,
all attempt to create a detached and frigid environment for the listener.
Compiled by Heiki Sillaste who has collected beatless tracks from
ATONEMENT, CHROMOSPHERE, dreamSTATE vs. HEIKI and KALTE."

Available as mp3 download album only from
Paper+Sound
for $5.00 US

AtmoWorks Presents: Compiled
dreamSTATE's To Wound the Autumnal City is available exclusively on this 2009 compilation
from the AtmoWorks label along with 11 other tracks by ambient/electronic sound artists:
Igneous Flame, Steve Brand, Vir Unis, Interstial, MJ Dawn, Galactic Anthems,
The Elf Machine, Gydja, Bunk Data Dr Victor and apne sinn.
From the AtmoWorks website:
"A seamless blend of styles and influences carefully mastered and molded together
by the tag-team of Vir Unis and MjDawn, AtmoWorks Presents: Compiled
is a wide-ranging set sure to please the most discerning electo-heads."

The CD is out of print but the mp3 version
is available through
AtmoWorks
for $6.98 US
Sounds of a Universe Overheard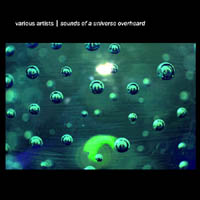 This December 2007 release from venerable ambient label Hypnos Recordings is their first compliation
since 1999 and features a next-generation cross-section of ambient, experimental and soundscape artists
from around the world. dreamSTATE's Ghost Nebula, composed just for this collection, joins nine other
previously unreleased tracks covering sonic territory from soundtrack-like sounds, to darker ambient,
to pure sonic experimentation. More info and soundfiles here.
"Although Ghost Nebula by dreamSTATE seems to sustain an atmosphere, it is delicately changing
colour and tone throughout its course. The arrangement of synth pads and reverberant effects
provide a beautiful and sophisticated drifting experience."
~ Chuck van Zyl / STAR'S END
"Always good is dreamSTATE, and their contribution "Ghost Nebula" is soothing dark
shifting and drifting, which gets more intense as it goes."
~ Phil Derby / Electroambient Space
"An excellent collection from Hypnos that is sure to be appreciated by both new fans of the genre,
and older fans who like to discover new sounds. Highly recommended."
rik maclean / ping things
The Other Side of the Sky
This 2007 space ambient collection on the Italian Umbra label includes dreamSTATE's
Deeper, a previously unreleased alien atmospheric soundscape, along with
offerings by Diatonis, MaJaLe, Thomas Weiss, Temps Perdu? and Oophoi.
Foglands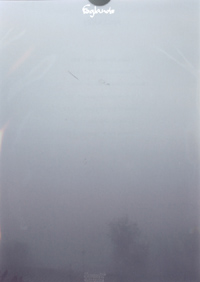 This 2007 atmospheric collection on the Italian Umbra label includes dreamSTATE's Fogbound,
a previously unreleased fourteen minute deep ambient soundscape, along with other moody
musical mysteries by Oophoi (the label's founder), Seren Ffordd, Darkend Soul,
Mathias Grassow, Netherworld and Thomas Weiss.
"dreamSTATE deliver "Fogbound", a lengthy dreamy drift of soaring cinematic strings and
soft swirling swells... Fans of all things drone and ambient and dark ambient and black ambient
and drifting and dreamlike, will definitely fall under the soporific spell of Foglands. Packaged in
an oversized full plastic sleeve, with an oversized card, full color image on one side
and liner notes on the other. LIMITED TO 300 COPIES, each disc hand numbered."
~ Aquarius Records
dreamSTATE's Clearing is included in this ambient-guitar oriented collection
compiled by Sylken's Eric Hopper.
Thirteen diverse soundscapes are offered by eight artists from the Toronto ambient scene: Aidan Baker (Nadja/ARC), Joe G (Styrohead), Eric Hopper (Sylken), Scott M2 (dreamSTATE), Phil Ogison (TDITD), Matthew Poulakakis (Solipsystem), Paul Royes (cybertarist), Arnold Sprogis (Ambient TV) plus Vancouver's Terry O'Brien (Anomalous Disturbances) and several of THE AMBiENT PiNG's friends from the USA: Matt Borghi (Portland OR), Michael Diamond (San Rafael CA), Mark Mahoney (The Amaranth Signal / Knoxville TN) and Stuart White (Diatonis / Los Angeles CA).
"Quite choice right across the board, this bevy of String Things makes you believe in the guitar's recuperative powers all over again, shucked of ego, immersed in contexts emotive and ameliorating. Ambience for "the masses" doesn't come much more amassed than this."
~ Darren Bergstein / e/i magazine
Fluidities by Jonathan Hughes and Friends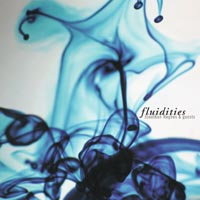 Jonathan Hughes' double CD Fluidities contains Molten a new previously unreleased
dreamSTATE track created just for this special project. Here's the details from the Foundry Label website:
"Jonathan Hughes' new album Fluidities is not your usual double CD, but rather an open ended project
designed to generate many unique musical collaborations. The tracks on these two discs
were designed so that any track on one CD could be combined with any track from the other CD
to create a hybrid piece. In fact any two tracks on Fluidities can be played together to create
new composite tracks that are, in effect, virtual collaborations between artists
who may have never recorded together.
For listeners with access to only one CD player Fluidities is still a complete listening experience;
each piece functions well as a self contained composition and the two discs contain more
than two hours of music. For those with two CD players 726 minutes (over twelve hours)
of unique music can be created from the 121 possible combinations of tracks.
Fluidities features eleven tracks by Jonathan Hughes (including collaborations with M. Bentley,
Hussalonia, Naryan Padmanabha, and David Mussen) as well as eleven tracks by some of the
most prominent names in the electronic music scene, including Tetsu Inoue, Ian Boddy,
High Skies (Mat Jarvis), Saul Stokes, Susanne Brokesch, ATOI/Seofon, dreamSTATE,
Interstitial, Jussi & Jaana Väisänen, Dean Santomieri and Michael Bentley/eM."
"Jonathan Hughes has realized a very unique vision with Fluidities. While the individual tracks are minimal
and sparse ambient excursions, the possibilities explode when the tracks are combined with each other
and the sonic experience becomes an exercise in close listening. Everything is possible, nothing is true
with this one release. I randomize again and it is a completely different record. You must explore."
~ Mark Teppo / Igloo Magazine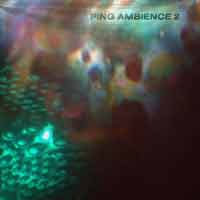 There's four dreamSTATE-related tracks on the second PiNG AMBiENCE compilation CD:
dreamSTATE's primary contribution to this ambient collection (compiled by Sylken's Eric Hopper)
is a collaboration with multi-talented vocal sound artist/dancer/choreographer Susanna Hood
titled Phases of the Moon.
Other new dreamSTATE-related tracks on this collection are: Mara's Dream by earotica
(dreamSTATE's Scott M2 working with rik maclean from Mara's Torment)
consume by URM (Jamie Todd's solo soundscape project)
and The Light Unseen by Sylken (a track co-created with Scott M2).
Other fine ambient artists featured on the compilation are: Alpha Wave Movement,
Sylken, Paul Royes, Anomalous Disturbances, Solipsystem, karmafarm,
Aidan Baker, Styrohead, Sara Ayers and James Johnson.
"PiNG AMBiENCE 2 is an excellent collection proving that there are an incredible number of artists
creating beautiful music worth discovering for yourself. A wonderful introduction to a variety of talents
and a testimony to the community that has developed around the AMBiENT PiNG."
~ rik maclean / Ambient Visions
dreamSTATE's previously out-of-print Sunspot Interference is woven into this
continuous mix compilation of music from AMBiENT PiNG performers.
THE AMBiENT PiNG, BTW, is the weekly Toronto live ambient/chill/experimental
music event which dreamSTATE has been organizing since January 2000.
Read an extensive interview with Jamie, Scott M2 and Rich Baker (who curated this CD)
at the ping things website to learn more about THE AMBiENT PiNG.
Among the excellent artists included in the mix are a variety of musicians who
dreamSTATE has performed with, such as cheryl o, Andrew Aldridge,
Eric Hopper (Sylken), Arnold Sprogis (Ambient-TV), Wally Jericho and Pholde.
This is a great introduction for anyone who's been curious about PiNG.
LINGER (Remastered Version) by James Johnson
The re-mastered re-release of James Johnson's Linger CD includes Twilight Impressions,
a previously un-released track from James Johnson's 2002 live collaborative
AMBiENT PiNG performance with dreamSTATE and Wally Jericho. The CD is a lingering journey
through space and time that drifts in and out of the surreal. Recorded during live performances
at The Ambient Ping and sound:escape, Linger chronicals the live sound of James Johnson's
electronic textures and shifting soundscapes.
"I'm glad to see this surface--I've always felt it to be one of Johnson's best and most memorable discs. Linger has changed slightly with its reissue--the track Floating and Dreaming has been omitted to allow the release of the new Twilight Impressions ... I was saddened to see the former go, but the new track is just as interesting and beautiful (as well as a collaboration with Toronto's dreamSTATE).... which shifts the tone considerably from the natural to a more synthetic and spaced-out environment. Fans of the driftier selections in the Silent Records catalog (for example, The Heavenly Music Corporation's excellent Anechoic) will find much to enjoy here as impressively resonant synth slices dazzlingly meld with Johnson's echoed synth (similar to that heard on Minimum). This track was created more recently than the rest of Linger, and it shows. It fits comfortably with the rest of the album: its pleasures are evident and I'm glad to see it released. Eventually, the track morphs down to a harmonic driftscape as guitar tones and subdued vocalizations push the track through zones of light and opacity."
~ Brian Bieniowski / The Ambient Review
Limited Edition - Now out of print
This ambient compilation from Japanese label Windfarm features a variety of international ambient artists. The dreamSTATE track they chose is an excerpt
from BETWEEN REALITIES as there is a water theme underlying the selections. The lineup is: James Johnson (zeromusic/Hypnos), Pule (Windfarm), Edward Larry Gordon (a.k.a. Laraaji), Jussi Väisänen Rabbi Abulafia (Windfarm), Isomorph (Isomorphmusic), dreamSTATE (e-SPACE), Kristian Peters (tomlab), Jonathan Hughes (The Foundry, Hypnos) and Richard Bone (quirkwork).
"The high quality of all the tracks, taken along with its diversity of sound and talent make Harmony with Ambience a hard package to resist. Even the cover art--a simple zen-like layout of washed-out organics--maintains the theme and professional look of the music within. I give this compilation my highest rating--all fans of translucent soundscaping will surely be pleased with Harmony of Ambience's multitude of pleasures."
~ Brian Bieniowski / The Ambient Review
Limited Edition - Now out of print
The Storm Within, a live track recorded with cellist cheryl o appears on CD for the first time in this double CD set featuring music by Stephen Philips, Forrest Fang, Numina, Craig Padilla, Falling You, Ashera and many other fine ambient artists. This is the 2nd volume of ambient tracks by members of the Hyperreal Ambient List (chosen through an extensive voting process).
"Track 4 is a tune by one of my favorite artists of all time, dreamSTATE. For this song, which was recorded live at the famous Ambient Ping, dreamSTATE teamed up with cheryl o. This results in a very beautiful slightly chaotic-sounding song of immense beauty (though of course, I might be a bit biased ;). It's a shame that this only lasts for 5 minutes, I would've loved to hear more of this."
~ Stefan Koopmanschap / Electronic Music World

Limited Edition - Now out of print
Alpha Waves, a previously unreleased section from dreamSTATE's ambient installation waveforms,
is now available exclusively on Ambient Landscapes 2 - Passage To Chill from Dark Duck Records.
This excellent ambient music compilation also features tracks from James Johnson,
Subspace (Jonathan Hughes), Stephen Philips, Twine, Deep Chill Network, Allan Imberg and others.

"The year's first great ambient compilation ... Ambient Landscapes 2 is absolutely
an essential recording for listeners of the genre. Highly recommended"
~ Bill Binkelman / Wind & Wire.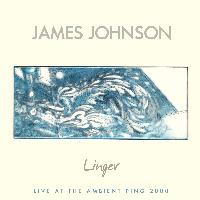 Floating and Dreaming, a twelve minute track recorded with deep ambient artist James Johnson,
appears exclusively on his CD Linger on the Space For Music virtual label. This CD also features tracks
James recorded live at THE AMBiENT PiNG and during his sound:escape live radio broadcast
during his sojourn in Toronto in August 2000.
"The favorable comparisons with pioneers like Eno continue. Johnson's music is so soft and delicate,
yet dramatic and rich with life. ... Floating and Dreaming is a live studio piece, which includes
the members of dreamSTATE, recorded in their Toronto studio. The title of this one pretty much
sums up the excellent dreamy, floating ambience. Formless waves of sound
waft easily into the night air ... Simply excellent."
~ Phil Derby / Sequences Magazine
White Winter Moon, recorded by dreamSTATE the night of the rare eclipse of the
full moon on the Winter Solstice, December 22nd, 1999, appears exclusively on this
double CD compilation of tracks by 24 members of the hyperreal ambient mailing list.
Disc One features ambient-groove oriented works by EPD, Universal Selector,
Excelsior, Ambient Temple Of The Imagination, Tonelab, Spirit Oscillator and others.
Disc Two features ambient soundscapes with tracks by dreamSTATE, Forest Fang,
Deep Chill Network, Michael Hillborg, Subspace, DXM, Kendall Jackman and others.
"This cyber-democratically-assembled collection is imbued with the combined effect
of collective enthusiasm and burgeoning new talents ... ambient01@hyperreal
receives a special 9.3 rating for its cyber-ambient-communal importance as well
as for the fresh blood it provides."
~ David J Opdyke / AmbiEntrance
The Stonecrest Visitation, an exclusive dark ambient live recording from dreamSTATE's
October 24, 1998 soundscape performance at We'ave, Toronto, is available on
the limited edition dark electronics compilation Infinity Paradox from Fusion Audio recordings.
The press release describes the CD as "beatless atmospheres followed by experimental techno,
melodic ambience juxtaposed by relentless noise and the classical industrial sound countered
by pulsing EBM." Infinity Paradox also includes tracks by Sara Ayers, Cazzodio, Sult, Baal,
Bxg Cxty Xrchxstrx, Ene, Disaster Preparedness, Suspicion Breeds Confidence and others...
"The artists presented here display a lot of talent and manage to make their music quite accessible.
Ene's track, Sult's "This pussy has teeth" or "The Stonecrest Visitation" from dreamSTATE are
extremely enjoyable, and show that the new generation of american noise/industrial doesn't fear
the comparison with older bands. "Infinity Paradox" is an industrial noise sampler like very few,
managing to wander in various styles without losing its coherence."
~ Nicolas Chevreux / Recycle Your Ears
Limited Edition - Out of print October 2001
~ Sunspot Interference, a dreamSTATE dark ambient improvisation appears on DEPROGRAMMING MUSIC
(sacred noise recordings) - an international noise/ambient/experimental compilation CD featuring
exclusive tracks by: Merzbow, Mindspawn, Lefthandeddecision, John Wiese, Gruntsplatter, Ovum,
Mason Jones, Amber Ayslum, Nothing, Robot Vs. Rabbit, Anapthergal, Yamaakago, Mag Wheels,
Ashrae Fax and Cold Electric Fire.
"Sunspot interference by dreamSTATE seduces us with some very beautifully composed
abysmal string compositions that bend with radiant harmony. This is absolutely one of my
favorites alone, wanting me to seek out more from this artist."
~ seven
On Saturday May 13th, 2000, a fireworks warehouse in Enschede, The Netherlands exploded in two big bangs, blasting away the surrounding houses. 18 people died including courageous firemen and 944 people were injured. This is a special project to help the people of Enschede. All proceeds of this CD's sales will be donated to one of the aid funds for the victims of this awful explosion.
Includes tracks by dreamSTATE (Adrift In The City), TearSong, TranceVersions, jonas lindgren, Ganzfeld, CRELM, LoveCraft's Adjectives, Kaden, Aois-Dubh, ronny engmann's project hyrmnll, OpenRoad, Xylox and Liquid Pain.
"a fantastic selection of musicians and tracks"
~ William Moses / Electronic BB
Limited Edition - Out of print October 2000